Friday, October 1:
7:10 PM​​ 89th Annual Pigskin Revue – McFarlin Auditorium
8:45 PM​​ Post Pigskin Reception (beer, wine, cheese)
Saturday, October 2:
TBD​​ Homecoming Parade/Boulevard Meal
TBD​​ SMU Football vs. USF
Per SMU policy, masks will be required at all indoor events.
Admission to all events (except the football game) is FREE. Please complete this form (http://ow.ly/ZeH030rU0g4) to register for Pigskin, the reception, and the Boulevard meal so we can plan accordingly.
Please also consider including an additional donation in your regular annual Diamond M Club contributions to help defray the cost of the various events. Contributions can be made at https://link.smu.edu/giving/givenow
Select the options: Campus Life / Student Affairs / Spirit and Traditions / Diamond M Club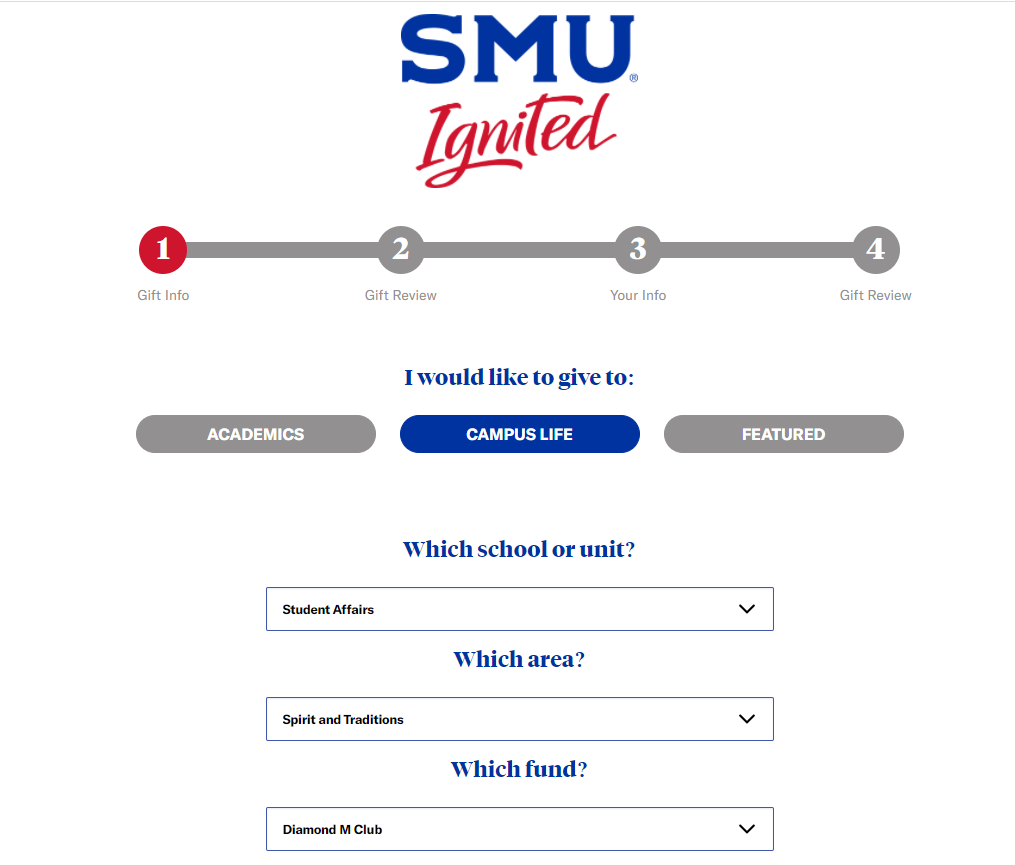 Football tickets can be purchased here: http://ow.ly/iNH830rU0g2.
Additional SMU Homecoming info, including info about hotel accommodations can be found here: http://ow.ly/qDCV30rU0g3
We also have the online store open to purchase Mustang Band gear. Check it out here: http://ow.ly/6jJe30rU0g0